zell-kontakt GmbH develops and produces cell culture and laboratory products for modern imaging and microscopy methods.
Our specialties are the modification of surfaces on cell culture plates for applications with increased requirements for the assistance of cell physiology or for the control of cell adhesion and cell differentiation.
The choices of suitable materials, high-quality workmanship and innovative product design with the aim of optimum functionality are at the forefront of our product design.
The claim of zell-kontakt to their products is:
"Design + Biointerface = Performance".
For the design of our products, only materials are selected that meet the high requirements for laboratory and medical products.  
High-quality processing and assembly techniques, innovative design principles, surface functionalization of glass substrates and polymeric materials and the creation of "bio-interfaces" play a key role in the development and improvement of modern cell cultivation applications.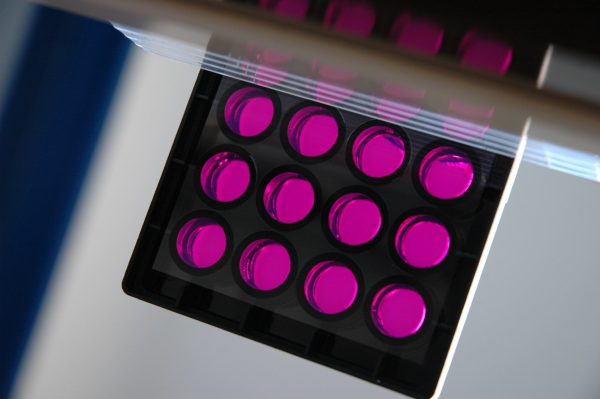 We develop and implement proprietary modification technologies to create microstructured and nanofunctionalized surfaces on our cell culture articles.
Our offer includes a diverse range of services for you. Our services include consulting, product development, production and laboratory services.